Poros - an island in the Saronic Gulf region between Athens and Hydra - Peleponnes peninsula

The island of Poros is located on the east side of the Peleponnese peninsula nd separated by a small shallow and narrow channel from the mainland.
It is not far from Athens, and many Athenians come over to enjoy the pottiresque port and ychting atmosphere on weekends and holidays. there are many ferries going all the time.
There are many berthings alongside the quai, which is about 2 km in length, and many Tavernas and Cafes are located there, all full when the tourists come over.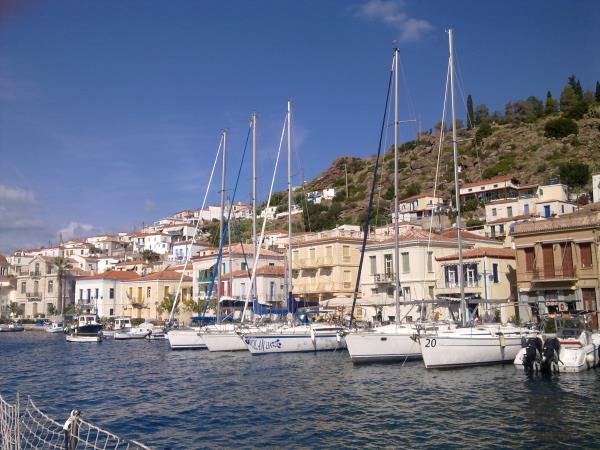 The channel between mainland and Poros island is shallow and one must watchout not to loose the channel with enough depth.
Pretty often boats are touching the ground -lukyly, it is vey soft with